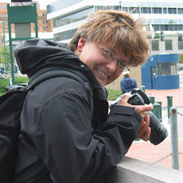 Hi, I'm Cathy Stark. I have over 25 years of experience working as a freelancer, and as a corporate photographer, and I want to help you take your business, or special occasion, to the next level. 
They say a photograph is worth a thousand words, and memorable images can help tell your story.  Whether you want to promote your business and your high standard of work, or simply want a family photo you will treasure for years, Stark Image creativity and eye for detail will capture the moment. 
Photographs give a great first impression. Business portraits are a way to introduce yourself to your customers. The can say "Hello I'm friendly and helpful" or "I'm strong and powerful". Well-crafted images help promote your products and services, sell your real estate, or give consumers a visual of your company. At Stark Image, we can help you reach more customers…and tell your story.
Special occasion photos of family, friends, anniversaries, high school graduations, or just a sweet moment in everyday life, capture those special times. Stake Image can help make those moments last forever.
Contact Stark Image today, and let's work together to find your perfect image…because image matters.